Most of us will know someone who would have a luscious, dense and dark beard if they allowed it to grow. If shaved they will have a clean chin that lasts until mid-afternoon, at that point the shaved hairs will begin to protrude slightly from the follicle and create what is known as a five o clock shadow… some of these men will elect to shave twice a day to avoid that look. It is a look that can create the effect of a blue tinge to the chin of the wearer. A similar effect can be seen on the head of a shaved scalp – though obviously it takes longer to appear and presents slightly differently due to the hairs on the head being thinner and less dense, on the scalp that blue tinge can appear to have a green hue. We take a closer look at this anomaly of light and perception.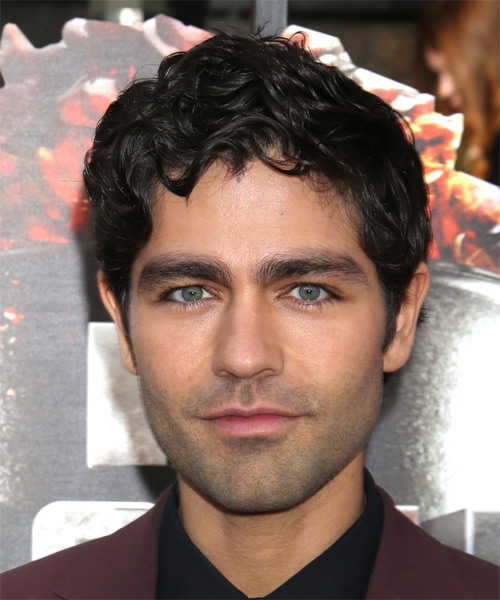 x
A Heads Up For Cotto
Last week Las Vegas hosted one of those super fights it is famous for, Miguel Cotto took on Saul Alvarez in a middleweight clash of the titans. It was to be a bruising encounter that would see Cotto lose on points in an event full of Vegas shenanigans… complaints about the decision going the wrong way, Cotto's trainer complaining about the judges and Cotto himself refusing to attend the post fight press conference. But I digress. So before anyone confuses this blog with a boxing newspaper let me get back the point… or points. At the weigh-in prior to the fight Cotto turned up with a freshly shaved head. Under the TV lights there was undoubtedly a hint of green about his head – To an untrained eye this might have been confused with it maybe having a green light trained upon it, or maybe it could have been caused by his head reflecting something very green and bright just out of shot. In fact it was neither, just an excellent example of what a recently shaved head can do in the right light.
Joining The Dots
When those scalp hairs protrude out from the follicles they create the image a Scalp Micropigmentation procedure looks to emulate. On close inspection they are clearly recognisable as thousands of small dark dots. But move slightly further away and a strange thing happens… they begin to merge and appear slightly green. It is due to an effect that those of old enough to remember pre-digital newpapers will be familiar with. In those days photographs were produced in dots, not even colour ones. Black dots could be used to create effective black and white photographs because the brain will do the hard work of rendering them into an image. 19th Century French artists developed a technique, Pointillism, that used that function of our brain by producing paintings that were dots of colour. The picture below shows just how efficient your brain is at rendering images produced from even very large dots.
The same effect is seen on a shaved head. Those protruding hairs appear as dark dots, against the background of pink or beige skin (the effect is not seen on men with dark skin) your brain can render the image into a single colour… green. If you mix black paint, to replicate the colour of the hairs, with paint that represents the skin tone you will get dark green. So there you have it, the green tinge is perfectly normal and seen on real heads with real hair. If you are ready to do something positive about your own hair loss then get in touch with your local HIS Hair Clinic for a free consultation with one of our experts. Click
here
to find your nearest clinic.